Capsto
ne Ministries is a ministry to the street children of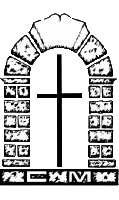 Western Kenya, specifically Kisumu and the surrounding areas. Capstone was founded in 2005 with the objective of restoring street children with their family.  The ministry is founded upon the Scripture from Psalm 118:22 "The stone the builder's rejected has become the capstone."
In Kisumu more than 1000 children, mostly boys, live full-time on the streets, begging and stealing to survive.  They
sleep in open parks, on the sidewalks in front of shops and even in the sewers.  Few believe that they can or even should be rehabilitated.  But at Capstone we believe that every child has value and every child should know the love of God and family.
The process is often filled with challenges. Shame, discouragement, hopelessness, poverty, HIV, malaria, alcoholism and substance abuse are just a few of the ongoing challenges of this work.  Sometimes the road is rough and the setbacks are discouraging but we know God is able and desires change in these children and in their families.
To date Capstone has reconciled 329 children with their families. Capstone has ongoing outreach to mostly boys in the street, has a location on the Lutheran Church compound for outreach to the boys each week, operates a Transition Center just outside Kisumu in the rural village of Mbale and makes regular and frequent follow up
visits to families of reconciled boys. To read more about Capstone Ministries just click on the pages below.
You can view a short clip about Capstone Camp 2015 here:
Short Version Capstone Camp 2015 Video_CLIPCHAMP_720p (1)
We thank you for visiting our website. We welcome your questions and your response.  A monthly newsletter is available below.  You can also have it emailed to you directly. You can write to us as the directors at capstoneministries@gmail.com.
Consider a special Christmas gift and direct your gift for a specific need. Just click here for your options.Christmas appeal

God bless you.
Pastor Dan & Patty Schmelzer
---
Make fast, easy, secure, tax-deductible donations using Paypal!
You don't need a Paypal account to use Paypal to make a donation. Simply click on the "Donate" button and then click on "Don't have a Paypal Account."
Capstone Ministries, Inc. is a 501 c3 non-profit organization and all donations are tax deductible.
Subscribe to our Monthly e-Newsletter! January 2014

Please feel free to forward our newsletter to friends and family who might have an interest in our ministry at Capstone Ministries!
Lutheran Heritage Foundation April 2013 Newsletter featuring Capstone Ministries.
---
Note: Important change in Thrivent Insurance "Choice Dollars" program. Information about this change may be found at Lutheran Heritage Foundation's webpage.