School Sponsorship and Spiritual Support
Moses Okoth, a bright 8th grader, is a testimony to the power of the Gospel for reconciliation of families through Capstone Ministries.
Moses is supported by one of Capstone's board members through our 4 S Program. We have many other boys needing a monthly sponsor.
For $25 a month, your sponsorship provides a Children's Bible, a Catechism, a school uniform and ongoing spiritual support from Capstone staff.
If you would like additional information about joining our efforts, write to Dan and Patty at: CapstoneMinistries@gmail.com or subscribe today using Paypal!
Background
Capstone Ministries works to reconcile the street children of Western Kenya with God and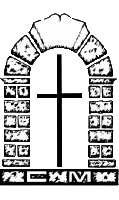 family. Capstone was founded in 2005 by Pastor Dan and Patty Schmelzer.  To date Capstone has reconciled more than 240 children from the streets of Western Kenya.  Capstone does not keep children in an orphanage or rescue center but works to restore broken relationships between the child and his family.  The ministry has on staff 7 indigenous Kenyans, two of whom are trained counselors.  One is an ordained Lutheran pastor.
The work begins with outreach to the boys still on the streets.  Staff regularly meet and talk with boys where they are, inviting them to the Monday outreach on the Lutheran compound in Kisumu.  It is through this outreach that potential "candidates" are identified, counseled and taken home.  The boys and family receive counseling and encouragement with regular visits from the staff.  Through these regular visits Capstone has established seven Bible study groups where parents meet and receive Biblical instruction from Pastor Isaiah and the vicar on staff.
Parents are encouraged to enroll their children in school, maintain a good family atmosphere and take their children to church.  Children are taught to be obedient, regular in school attendance and to read their Bible and pray.
Identified Obstacles to Stability
Capstone has identified several ongoing obstacles within many of the families that threaten family stability.  The three major factors in a child's stability are:
School Attendance: If a child is in school, he builds his hope in a future through education.
Family Stability: Parents who love each other and their children, discipline them with love, create an atmosphere of comfort and stability for a child.
Faith: A child who knows Jesus has an inner strength to draw on during challenges.
However, many of the families of reconciled boys live in very poor circumstances.  Many struggle to afford a school uniform.  As a result some children have difficulty going to school.  Some parents don't have the necessary parenting skills and often discipline in the same way they were disciplined as a child.  This can result in a child who is afraid of his parent.  Many don't have a family Bible or Biblical knowledge to pass on to their children.  Without the necessary spiritual strength to draw upon, many succumb to temptations of alcohol and promiscuity.
Elements of Assistance
This program will help provide the items needed so that a sponsored child would have a greater chance of remaining at home and in school.  Those items include:
School uniform every year including shoes and socks
A Bible in the language of choosing by the family
A Luther's Small Catechism (English or Swahili)
Ongoing and regular Biblical counseling for the family as needed
Donor Dependency
It is not always easy to know how to help someone in need.  After living for 10 years in Kenya, I can say that I do now understand the importance of helping in a way that creates self-reliance. It is time consuming, filled with obstacles, set-backs and challenges. It can appear easier to just give without considering the need to build self-esteem that comes from initiative and hard work. But hand-outs do not work. They create dependency and often leave the individual in worse shape than before. This program is designed to encourage families to care for their children.  The most important feature are not the physical items themselves but rather what they allow the child and family to become. The ongoing spiritual and emotional encouragement through regular counseling visits by Capstone staff is the key to this program.  This cannot be emphasized too strongly.
As we are able, we intend to establish Bible study groups for families who have had a child reconciled. Through these groups, the families grow, receive peer support, are exposed to income generating ideas and have a chance to talk about the challenges they face with people in their same circumstance.
What You Will Receive
This program does not include contact between the donor and the child in Kenya.  The program is designed so that families grow in their sense of self-reliance.  Our experience has shown that contact with sponsors is counter-productive to achieving this goal. The intent of this program is to enable Capstone to better serve the families and we ask that you trust our staff to do what is in the long term interest of these families.  Your role as a sponsor is to show unconditional love through your support and prayers.
We will provide:
An updated photo of your boy each year.  (We encourage you to place it somewhere where you and your family will see it often; pray for your boy by name regularly.)
A brief description of your boy's circumstances: parents, siblings, living environment, home area, name of school and some of the things to pray for.
FAQ
Who can sponsor a boy?
We encourage parents and grandparents to think about encouraging the support of a boy by their child or grandchild.  We believe it is powerful when children pray and support each other. Mission work suddenly becomes personal and practical. We also encourage schools, Sunday Schools to think of ways for families in the school to "adopt" a boy for support.
 How do I begin?
Write to us in Kenya via email and express your interest: capstoneministries@gmail.com.  Send a check for $25 along with the form below.  When the e-newsletter arrives each month, simply include a check for $25.  We will send you a description of your boy, his name and background information along with a current picture.  Allow two weeks for this processing.  The information will come directly from Capstone in Kenya.
How long does my sponsorship last?
You can continue to sponsor your boy while he remains in primary school.  If the boy passes his Kenya Certificate of Primary Education Exam, he will enroll in high school.  Depending on family capability and boy's performance, there may be an opportunity to continue sponsorship into high school or in a trade school.
When does a boy become eligible for this program?
Boys become eligible for this program when they have remained at home and in school for six months.  We want to be as certain as we can that your sponsored boy is stable before sponsorship begins.  Our experience with reconciling street boys is not 100%.  Currently, we are 75% effective.
What happens if the boy I sponsor runs away from home again?
If it should happen that a sponsored boy runs away from home and school and returns to the street, he remains in the Capstone program and we continue to reach out to him but he will not continue in the sponsorship program.  You will be sent a new boy to sponsor if this should happen.  This is, sadly, the reality of working with street kids.  They do not always make decisions in their own best interest.  This is why we only accept sponsorship for those boys we deem to be stable at home and in school.
Can I sponsor more than one boy?
You can sponsor as many boys as you like.
Can I give more than $25 per month?
Yes you can but for the sake of consistency and to not lead some to envy others, the program will provide the same essentials to each boy.
Can I send a Christmas gift to my sponsored boy?
We prefer that no preferential treatment be given to one boy.  Many of the boys also live in a family with many siblings and relatives.  It would not be fair to give something special to one and not others.
Can I make my monthly donation via VISA or MC?
Yes! Use the above link to make automatic monthly donations using Paypal.